Extension arm with a hook
Application - for reloading and transport.
Other dimensions of the extension arm with a hook are also available if agreed with the producer.
The producer meets the requirements of the Polish Standard PN/M-06521 in the range of designing and of PN/M-84702 in the range of general inspection and specifications as well as complies with ISO 2328.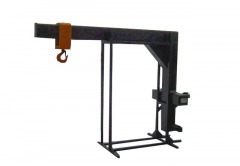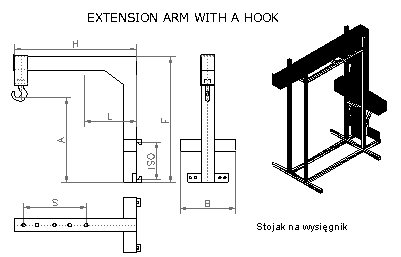 Product specification:
Lifting capacity kG /
Extension length L
ISO Class
A
B
F
H
S
Weight kg
1500/500
II
950
600
1250
1200
4x200
120
2500/500
II
950
600
1250
1500
4x200
160
3200/500
III
900
600
1250
1500
4x200
210
4500/500
IV
800
600
1250
1500
4x200
260
6000/500
IV
750
600
1250
1500
4x200
300